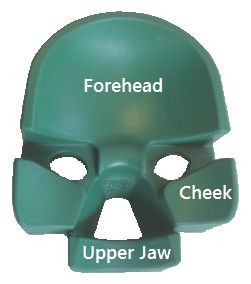 Ziesta
Enjoy extremely comfortable face-down rest almost anywhere. The rugged, well-ventilated design was intended for clinical use, but is also wonderful for napping after lunch, between classes or when traveling. ...Inexpensive, too.
A great gift!

Buy more than one, and receive a 10% rebate on purchase price of entire order. For example, buy three for (3x$17.17=) $51.51, and get a rebate of $5.15 on your credit card. (Sorry - I truly would prefer to simply reduce the price at checkout, but this website software is not flexible enough to do that!)
For bulk/wholesale pricing, call Walt at +1 (415) 484-1688 or write to Walt@VivaFina.com.